Institut für elegante Mathematik ... gruppe eM


math services NWECS / Mathematischer Service NDKS
NWECS / Nordwesteuropäisches Kategorien Seminar
... ist die Fortsetzung der 1999 »als NDKS« wiederbelebten, bereits seit den '70er Jahren bestehenden Tagungsreihe "NWDKS" (s.u.):


NWEKS 2003 / NWECS 2003: 28.-29. März 2003, FU Berlin: "Nordwesteuropäisches Kategorien Seminar 2003" / North-West-European-Category-Seminar 2003, → Free University Berlin, dedicated to → Horst Herrlich's 65th birthday and his → retirement.

Weitere Info:
→ ANNOUNCEMENT FU Berlin
→ Übersicht Mathe & Informatik FU Berlin
→ einige Fotos
→ Joachim Schröder: Some Applications of Elementary Submodels to Topology
→ Rolf D. Brandt: cat top

elegant math

H² | 20 years cat top applications in industry.






NWDKS 2002: 8.-9. März 2002, Uni Wuppertal:
→ Tagungsprogramm



NWDKS 2001: 31. März - 1. April 2001, Uni Hagen:
→ Pretopologies for Pattern Recognition, Data Integrity Checks, Ref. Integrity, and div. other Apps.




NDKS 2000: 12.-13. Februar 2000, BEB UGS Dötlingen:
→ Original WEB rdb


→ ein paar Bilder von damals
→ Tagungsprogramm
→ program Atlas Math Conference Abstracts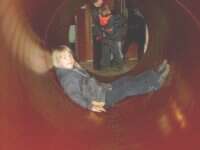 NDKS 1999: 20.-21. Februar 1999, TU Braunschweig:
→ "Wiederbelebungseinladung"
→ Original WEB JK
→ Topologie, Graphentheorie, Kategorientheorie und Pipelinenetze
(Topologie Editoren und -Navigatoren, SCADA & ConCADA).




Info to group eM: Institute for elegant Mathematics

https://www.algrotopoi.de/
group eM is a world-wide active net of engineers, mathematicians, and other researchers. We are open to anybody to help solving problems and/or to find potential experts.

keywords and phrases:

eM Institut, gruppe eM, cat top, topologie, topology, category theory, Kategorien Theorie, topos, Galois Connections, topology editor, topology navigator, topological visualisation, euch3, algrotopoi, algrotopoide, topoide, eM, group eM, Leibniz, Leibnizianer, A.G., Alexander Grothendieck, Horst Herrlich, NWDKS, NDKS, NWEKS, NWECS, topologists, structure theorists, category theorists, measure theorists, Topologen, Strukturtheoretiker, Kategorientheoretiker, Masstheoretiker.